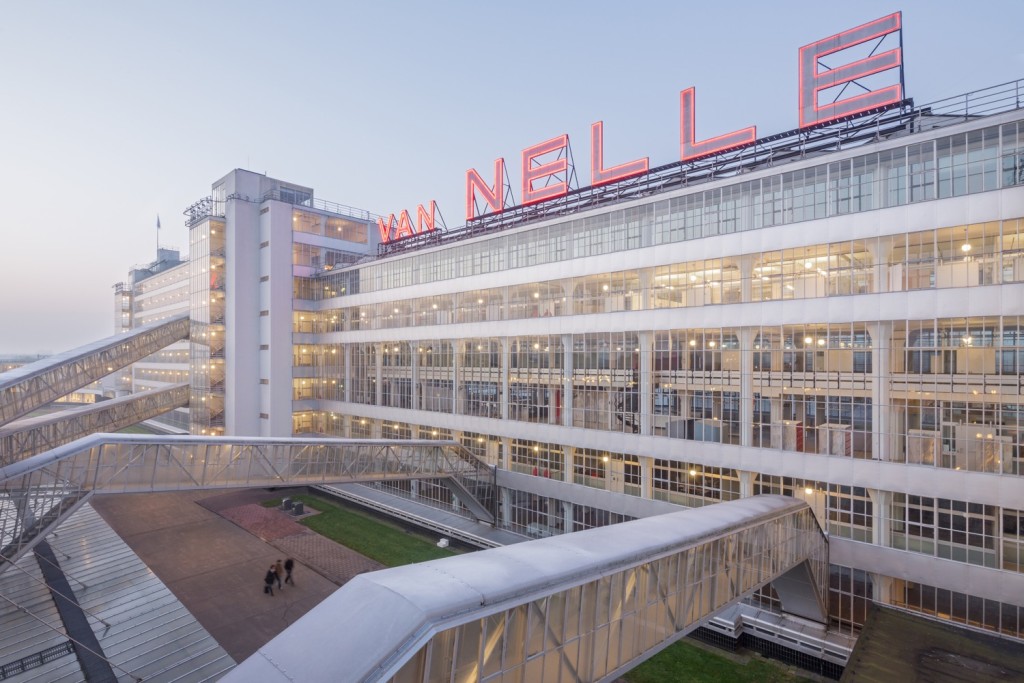 VAN NELLE FABRIEK
The Van Nelle Factory from 1931 is declared a UNESCO World Heritage Site in 2014. This factory is world famous for its progressive design whereby light, air and space gave new meaning to the architecture of factories for coffee, tea and tobacco. With an experienced guide, in a 60-minutes tour, you hear all about the architecture, the history, the production process and the transformation of the factory.
De Van Nellefabriek uit 1931 is uitgeroepen tot UNESCO Werelderfgoed in 2014. De fabriek is wereldberoemd vanwege het progressieve ontwerp; licht, lucht en ruimte gaven een nieuwe betekenis aan de architectuur van de fabrieken voor koffie, thee en tabak. Onder leiding van een ervaren gids, in een tour van 60 minuten, kom je alles te weten over de architectuur, de geschiedenis, het productieproces en de transformatie van de fabriek.
Sat & Sun, 12:00
Price: € 16,- / Students € 12,- / Children 4-12 years, € 8,-
Tickets
Start: Van Nelleweg 1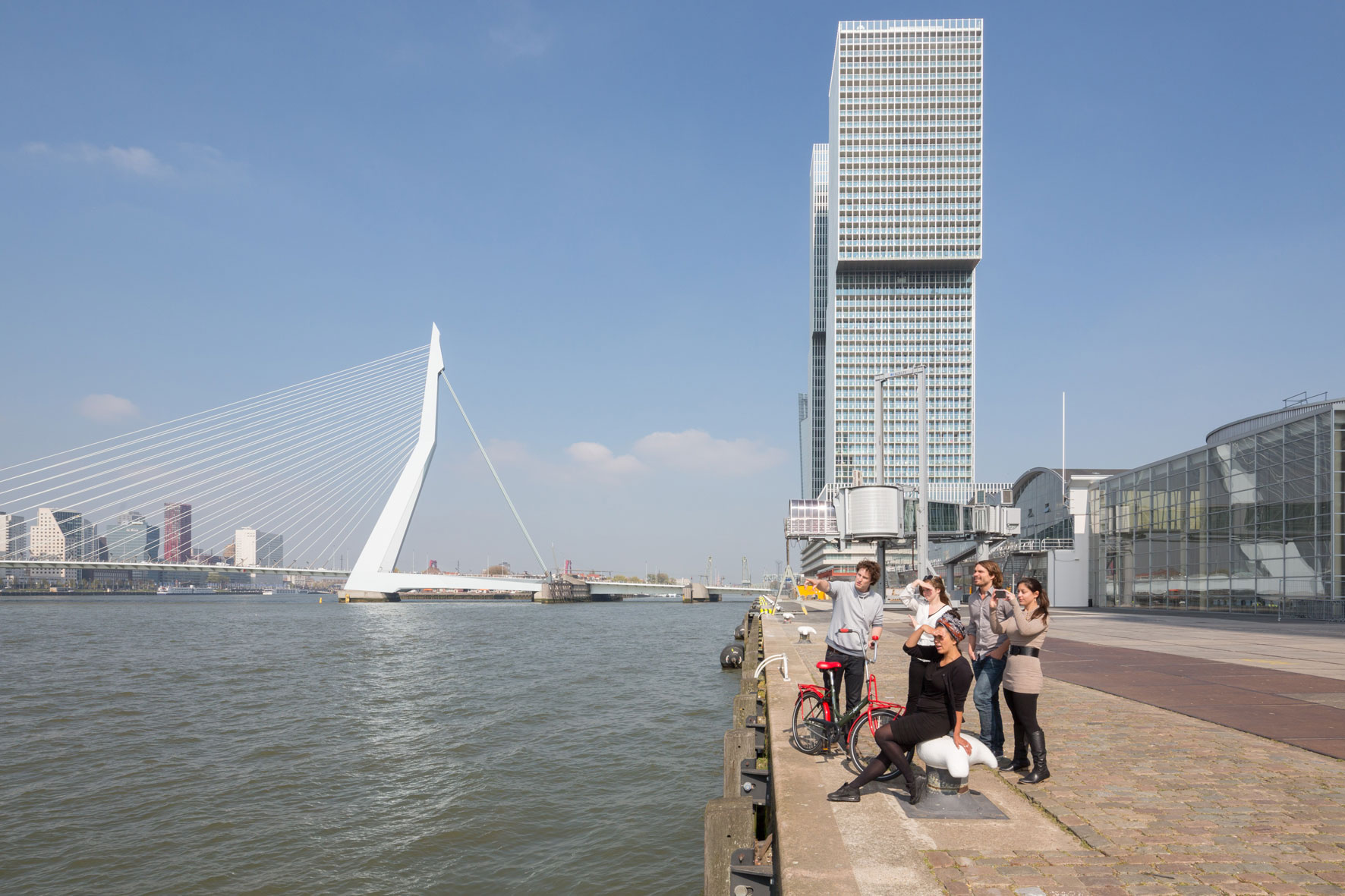 ROTTERDAM BYCYCLE
Rotterdam Bicycle is your urban bike tour along the progressive architecture of Rotterdam with our knowledgeable and enthusiastic guides . After the grand openings of the Markthal, De Rotterdam and the central station, we can say Rotterdam has put itself again on the international map as one of the most interesting architectural cities of Europe. Throughout the entire 20th century, Rotterdam has been built up, torn down and renewed several times. The entire history of modern architecture will pass by you.
Met deze fietstour ontdek je de vernieuwende architectuur van Rotterdam met onze deskundige en enthousiaste gidsen. Na de feestelijke openingen van de Markthal, De Rotterdam en het centraal station heeft Rotterdam zich weer op de kaart gezet als één van de bijzonderste architectuursteden van Europa. De gehele 20ste eeuw is er in Rotterdam gebouwd, gesloopt en vernieuwd. De gehele moderne architectuurgeschiedenis trekt aan u voorbij
Starting from 15 April, Sat & Sun, 11:00
Price: Single € 25,- / Double € 45,- / Children 8-12 years, € 15,- / Students € 15,-
Tickets
Start: OMI, Schiekade 205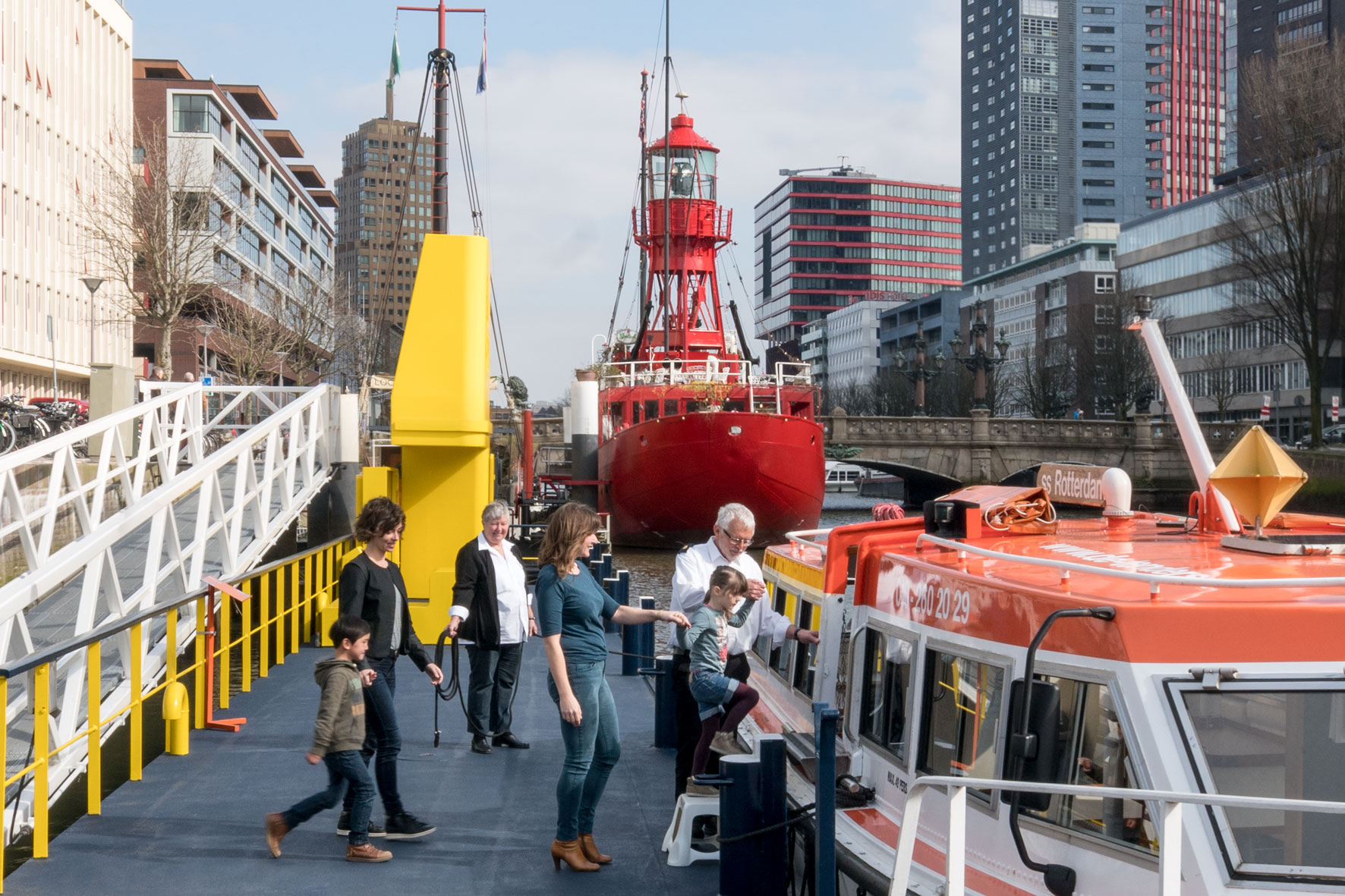 CITYCRUISE
Experience this quintessential port city's spectacular architecture by boat. Together with an UrbanGuide you sail along the breathtaking waterfront. The Rotterdam and the Erasmus Bridge look already impressive, from the water they look all the more magnificent. Step into an authentic Tender and explore the famous skyline.
Ervaar de architectuur van de havenstad pur sang met de boot. Samen met een UrbanGuide vaar je langs het adembenemende waterfront. De Rotterdam en de Erasmusbrug zijn al indrukwekkend, vanaf het water ogen ze nog imposanter. Stap in de authentieke Tender en verken de beroemde skyline.
April – July, Sat. / Sun., 15:00
August – October, Sat. / Sun., 13:00 & 15:00
Price: € 19,50 (Children under 12 years, free)
Tickets
Start: Leuvehaven (behind Maritime Museum)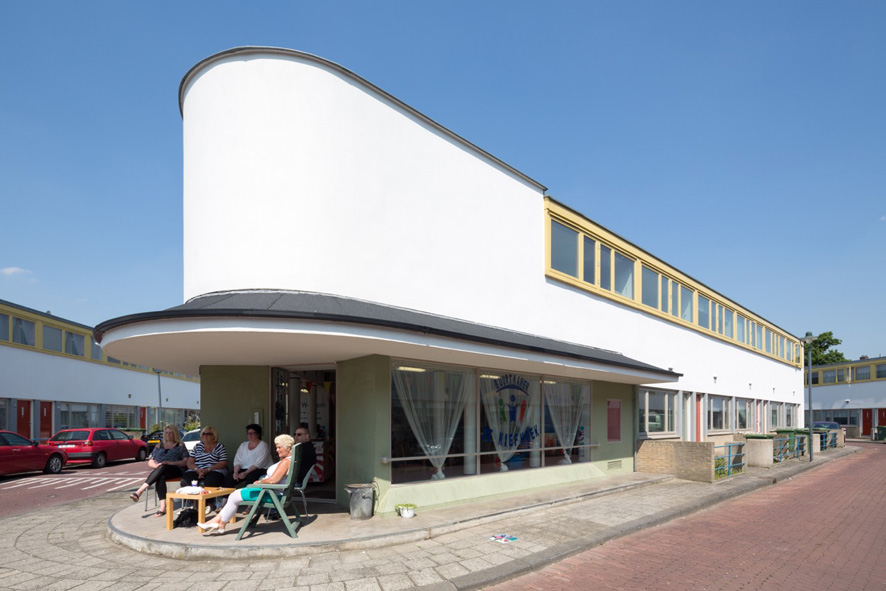 WOONWIJK DE KIEFHOEK
The Kiefhoek neighbourhood by architect J.J.P. Oud is a high point in Dutch architectural history. The influence of the art movement De Stijl is literally evident in the use of colour: red front doors, yellow window frames and blue garden fences. The museum house was rebuilt to its original design. Join a guided tour through te neighbourhood and see the extraordinary house yourself.
De Kiefhoek van architect J.J.P. Oud is een onbetwist hoogtepunt in de Nederlandse architectuurgeschiedenis. De invloed van kunststroming De Stijl is te zien in het kleurgebruik: rode voordeuren, gele raamkozijnen en blauwe tuinhekken. De Museumwoning laat zien hoe oorspronkelijk in De Kiefhoek werd gewoond. Bezoek de wijk en deze uitzonderlijke woning onder leiding van een gids.
For tour possibilities, please contact OMI Rotterdam / UrbanGuides.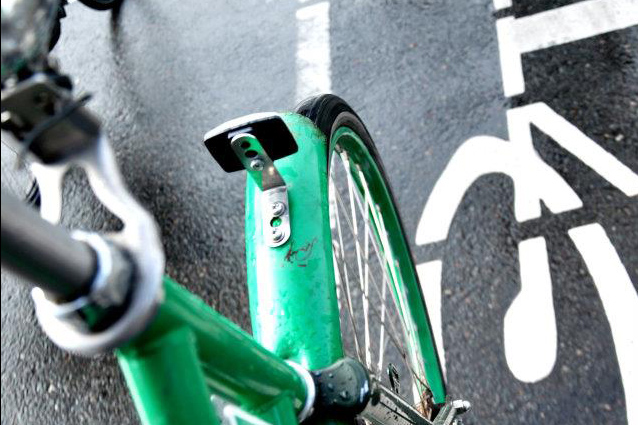 RENT A BIKE
OMI offers an original way in which to explore the city, with a collection of city guides and maps. Rent a bicycle and enjoy the city by bike, on a characteristic Kronan or a Jopo city bike.
OMI is het ideale vertrekpunt om de stad op een originele wijze te verkennen, met een ruime collectie stadsgidsen en routekaarten. Huur een fiets en geniet van de de stad op de karakteristieke Kronans en Jopo stadsfiets.
Price: € 10,-