West Side Stories is a project of OMI about the urban renewal in the Oude Westen. Public programme of the manifestation took its start during Rotterdam Architecture Month 2019 with two evening programs. 
The manifestation, with exhibition and extended public program will take place in the autumn 2019. More information coming soon. 
15.09 – 10.11.2019

OMI's first exhibition at its new location in the Oude Westen – First Impressions – explores the immediate surrounding, as a prelude to the manifestation West Side Stories. Architects Nina Aalbers & Ferry in 't Veld (ArchitectuurMaken), Roxane van Hoof & Claudio Saccucci (Studio Verter) and artist Charlie Koolhaas show their impressions of the Oude Westen neighbourhood. All photos were taken with a disposable camera on a one-day trip. The result consists of visual stories about the architecture, public spaces and daily scenes of this quirky city quarter.
'First Impressions' is de eerste tentoonstelling van OMI op de nieuwe locatie. Architecten Nina Aalbers & Ferry in 't Veld (ArchitectuurMaken), Roxane van Hoof & Claudio Saccucci (Studio Verter) en kunstenaar Charlie Koolhaas tonen hun indrukken van het Oude Westen. Alle foto's zijn gemaakt met een wegwerpcamera tijdens een eendaagse verkenning. Het resultaat bestaat uit visuele verhalen over de architectuur, openbare ruimtes en dagelijkse scènes in deze eigenzinnige stadswijk.
Thursday, 22 Augustus 2019 20:00

As a prelude to the manifestation West Side Stories, OMI welcomes Florian Urban for a public presentation: The Oude Westen and 'Gentle' Urban Renewal in European Cities.
The regeneration of the Oude Westen was widely discussed and at the time mostly positively reviewed. The project served as a model for 'gentle urban renewal' programmes all over Europe, which were no longer based on tabula-rasa planning, top-down decision making, and forced relocation, but rather on participation and the renovation of historical buildings for the resident population.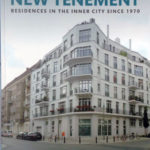 The presentation of Florian Urban will re-assess the Oude Westen regeneration in the context of current debates over inner-city restructuring and residential architecture in the city centre. Urban is a professor of architectural history at the Glasgow School of Art. The Oude Westen was one of several case studies from different European Cities, which he presented in his book The New Tenement – Residences in the Inner City since 1970 (Routledge, 2018). 
Please reserve tickets here
The visit of Florian Urban is made possible by the International Visitors Programme of Het Nieuwe Instituut, supported by the Ministry of Foreign Affairs.
West Side Stories during RAM19
29 May 2019
How to capture a neighbourhood in its different dimensions and layers? Architects Claudio Saccucci and Roxane van Hoof from Studio Verter and artist Charlie Koolhaas explore the Oude Westen neighbourhood as a patchwork of architecture, public areas and community places. Space is the storyteller of their observations, irritations and joys of just walking around. During this evening they will tell about their expeditions and share their methods to record the daily scenes.
The Oude Westen is an outstanding example of urban renewal – Stadsvernieuwing – from the 1970s to 1990s with strong neighbourhood activism and quirky approach to architecture. The Oude Westen is part of the ongoing change of the city nowadays.
The evening will be accompanied by another layer of interpreting the urban life and architecture. Architect and composer Murat Ali Cengiz will talk about the relation between architecture and music. Afterwards contrabassist Johannes Fend – Solo will perform a music piece inspired by the POST building.
Kunstenaars en architecten verkennen het Oude Westen als een lappendeken van architectuur, ontmoetingsplaatsen en openbare ruimtes waar het dagelijkse leven plaatsvindt. Het Oude Westen is exemplarisch voor de Stadsvernieuwing tussen 1970 en 1990 en wordt gekenmerkt door een sterk buurtactivisme en een eigenzinnige benadering van architectuur. Tegenwoordig maakt het gebied deel uit van het voortdurend veranderende Rotterdam. Deze avond vertellen kunstenaar Charlie Koolhaas en architecten Claudio Saccucci & Roxane van Hoof (Studio Verter) over hun waarnemingen en ontmoetingen in de wijk. Architect en componist Ali Murat Cengiz gaat in op de relatie tussen muziek en architectuur, en speciaal voor de avond wordt een stuk ten gehore gebracht dat is geïnspireerd op POST.
Photos ©Studio Verter | ©Charlie Koolhaas
5 juni 2019
Het Oude Westen is de bakermat van de stadsvernieuwing, waar bewoners een cruciale rol speelden in de ontwikkeling van de wijk. Kleinschaligheid stond centraal in de ruimtelijke aanpak van de woningen, straten, pleinen, binnentuinen en dwarsverbindingen. Op welke manier kun je deze veelzijdigheid analyseren en verbeelden vanuit een hedendaags perspectief?
Architecten Nina Aalbers en Ferry in 't Veld (Architectuur Maken), zelf bewoners van het Oude Westen, verkennen de vele binnenplaatsen die een rijkdom aan sferen en gebruik laten zien. Onderzoeker Tim Verlaan (UvA en Failed Architecture) presenteert zijn impressies van de wijk tijdens een avondwandeling en plaatst de wijk in een internationaal perspectief van vergelijkbare stedelijke vernieuwingsprojecten.
Performer Wessel Klootwijk geeft een poëtische interpretatie van deze jonge tijdlaag in de stad.
Photos ©ArchitectuurMaken | ©Tim Verlaan
Florian Urban about Urban Renewal

22 Augustus 2019 West Side Stories launched in the Oude Westen: OMI opened for the first times its doors at the new location on the Schietbaanstraat 21. Our guest Florian…

Read more

OMI

De Gelaagde Stad – Rijnhaven Expert Program

13 June 2019 With an extended program OMI acknowledged the recent plans for the Rijnhaven and its connection to the city. For the start a boat tour took the experts…

Read more

taco

West Side Stories #2

6 June 2019 West Side Stories continues: this time Tim Verlaan presented the background of urban renewal in multiple cities, only to end with his own observations of the Oude…

Read more

OMI
Rotterdam's architecture is placed in a new perspective with special itineraries, photos, postcards, maps and more.