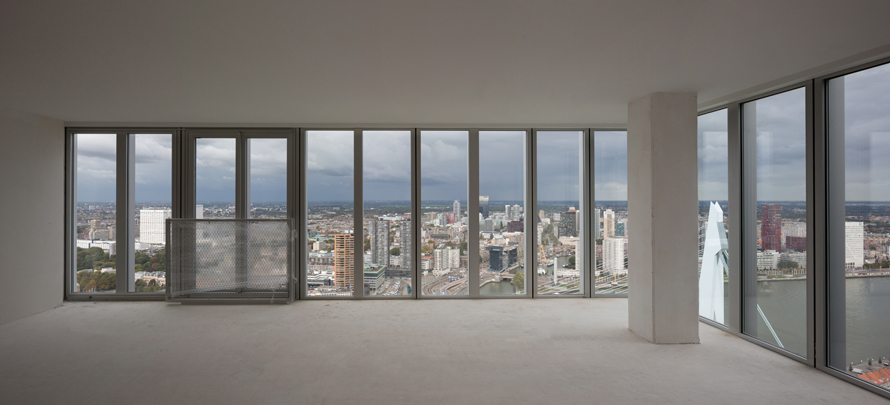 In 1978 OMA opened an office in Rotterdam, the birthplace of Koolhaas. The cities of Rotterdam and The Hague occupied a special position in the development of the early years of OMA. The firm has realised some 14 buildings in both cities and made over 25 unexecuted proposals for The Hague and Rotterdam. What if all these projects had been constructed?
Discover OMA's (un)finished Rotterdam and The Hague together with a guide. This is not just a tour but a voyage of discovery through the work of OMA in Rotterdam and The Hague.

OMA Mythical City Walk
Located just a few hundred meters from each other, in the hearth of the city, you will be guided along unique proposals (Town Hall and Dutch Parliament), walk trough the Tram Tunnel, visit the pop venue Het Paard and see the remains of OMA's first building in The Hague: the Netherlands Dance Theatre.
Delirious The Hague
Price: € 12,50 incl. a drink
Sunday 7 February 14:00 Tickets
Sunday 14 February 14:00 Tickets
OMA Buildings Rotterdam
UrbanGuides will take you on a tour through the OMA buildings that have been realized in Rotterdam. The guide tells the story about the development and their own personal fascination with the building. Select your own favorite OMA building in Rotterdam and join the tour.
De Rotterdam
Price: € 15,00
Saturday 30 January 14:00 Tickets
Kunsthal Rotterdam
Price: € 12,50 (€ 7,50 Museum card)
Saturday 6 February 14:00 Tickets
Timmerhuis
Price: € 12,50
Saturday 27 February 14:00 Tickets